GILES RAFFERTY, Corporate Communications and Media Advisor
---
'The more things change, the more they stay the same' is an adage that could easily be applied to the re-prioritising of a company's Purpose as the underpinning of its culture and long term, sustainable growth.
Only last August, The Business Roundtable (BRT) an American association whose members are the CEOs of some of the world's largest companies, changed its definition of Purpose. Since 1997, the BRT's Purpose statement had been, "The paramount duty of management and of boards of directors is to the corporation's stockholders.". The BRT's new Purpose statement has, at its heart, the following concept, "While each of our individual companies serves its own corporate Purpose, we share a fundamental commitment to all of our stakeholders."

This may be a new central purpose concept for the BRT but, for over 75 years, Johnson and Johnson has been guided by their "Our Credo" mission statement, which codified the Johnson and Johnson Purpose. It was drafted in 1943 by General Robert Wood Johnson, son of the company's founder, as an expression of the business's larger responsibility to society, which included everyone who used their products, their employees and the community.
Every company that is created, is set up for a reason, a Purpose. Revealing and embedding that Purpose within a company will drive the culture that is right for that business. A Corporate Purpose that is well expressed, understood and communicated aligns the behaviours and decision making within a company, and amongst its external stakeholders, to a higher standard. And there is a growing body of evidence that suggests a company that gets its culture right is a company that will deliver long term, sustainable financial returns.
Purpose and Profit
This relationship between Corporate Purpose and sustainable financial performance was a key theme in the 2019 letter to CEOs from Larry Fink, the Chairman of Blackrock, the world's largest investor. It was entitled Purpose and Profit: An Inextricable Link and it went viral.

Mr Fink argues that profits and Purpose are not incompatible but rather profits are essential if a company is to effectively serve all of its stakeholders over time – not only shareholders, but also employees, customers, and communities.
Blackrock's letter to CEOs references a Deloitte survey of millennial workers , a cohort that now represents over a third of the workforce, which found that when asked "what is the primary purpose of business" 63 percent more of them said "improving society" than said "generating profit."
Purpose in Australia
The re-emergence of Corporate Purpose as the foundation of the culture within a business and a driver of long term, sustainable value has real currency in the Australian market too.
There are great expressions of Purpose within Australian companies. At ANZ it is "to shape a world where people and communities thrive." At HESTA it is "to make a real difference to the financial future of every member" and at Stockland it is "we believe there is a better way to live". But beyond that there is also a governance imperative for Australian listed company Boards to be responsible for linking a company's Purpose to its strategic goals.
Included in the ASX Corporate Governance Councils 4th edition of their Principles and Recommendations are changes to Principle 3 – Instil a culture of acting lawfully, ethically and responsibly.
Recommendation 3.1 states that 'a listed entity should articulate and disclose its values.' And the commentary to contextualise this recommendation goes on to say a 'company's values create a link between an entity's purpose (why it exists) and its strategic goals (what it hopesto do).'
In the update to Principle 7, the ASX is calling for more explicit disclosures on environmental and social risks and how they impact a company's ability to create long-term value. In essence this is a call for effective Environmental, Social and Governance (ESG) reporting, which can be seen as 'how' a company achieves its strategic goals.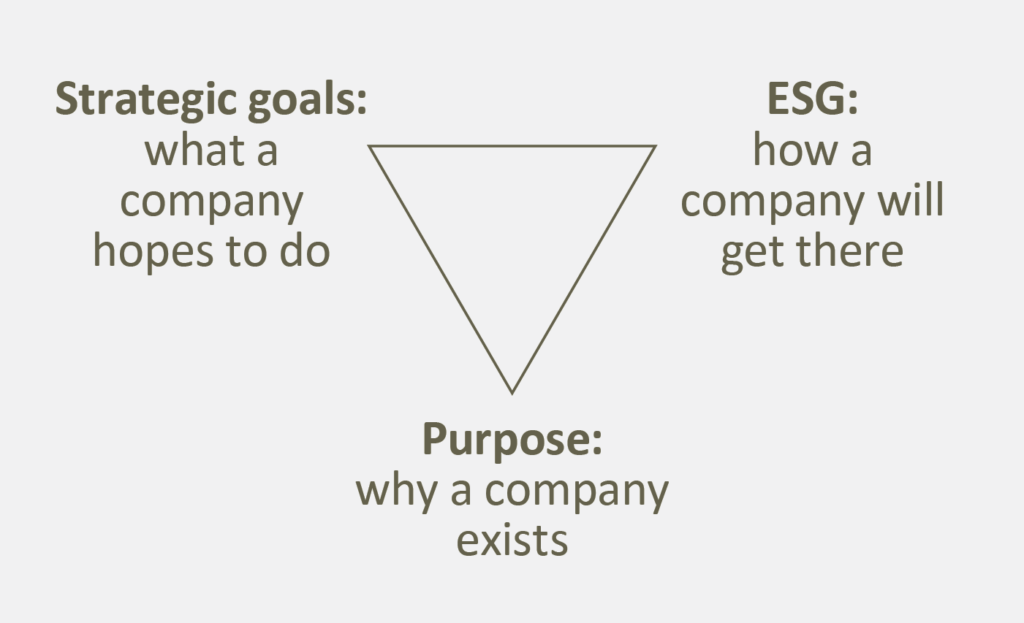 ESG is not only about assessing a company's potential to generate sustainable, long term value, it is also a proxy for the health of the culture within a business and, as such, links ESG reporting to both a company's purpose and strategic goals.
Purpose and communication
With purpose now a matter for Australian Boards, it is important that it is embedded in an organisation over time and is properly communicated. An early adopter of Purpose as the underpinning of the business is a former client of mine, Standard Chartered Bank. In 2010 the bank introduced 'Here for good', described as a powerful statement of Purpose that questions, searches and redefines the traditional role of a bank.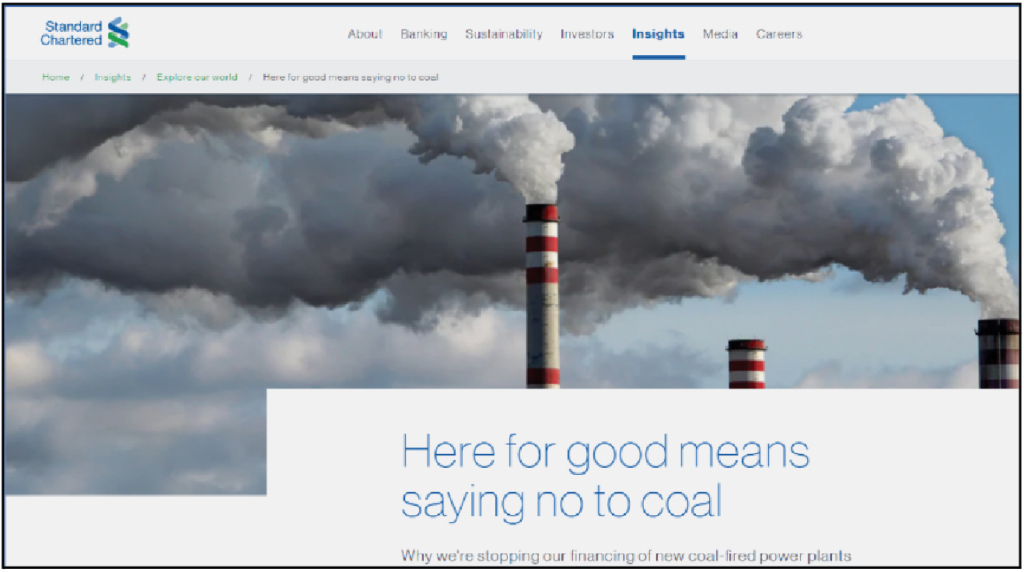 We developed a multi-channel communication strategy to make sure everyone within and without Standard Chartered knew about 'Here for good' and how much it mattered. It started at the top with 'Here for good' featuring in all senior leaders' communications.
'Here for good' is now so deeply ingrained in how Standard Chartered thinks about itself that it informs everything from staff behaviours to strategic decisions that guide the operations of the bank, including the bank's recent decision not to finance new coal fired power stations.
At some level or another, all companies have a purpose. The fact that the ASX Governance Council has made Purpose something a company's Board is accountable for should be the trigger for Purpose being central to every listed company's investment story. To find out more about how to define, communicate and use your Purpose for good contact me, Giles Rafferty, at grafferty@firstadvisers.com.au or on +61 (0) 2 8011 0352.