Campbell Van Venrooy
First Creative
Campbell joined FIRST Advisers in 2012 as creative director of FIRST Creative, bringing 20 years experience in collaborating with major organisations – public and private – in Australia and New Zealand, as well as work done remotely for clients in Denmark, Mozambique and the United States.
Integral to all roles has been: the development and cementing of new or existing brand integrity; design, production and management of many financial market documents (Annual Reports, Information Memorandums, M&A documents, Shareholder Newsletters—from creative concepts to delivery to stakeholders); and creation of corporate websites.
Key clients have been from finance, insurance, resources, property and travel industries.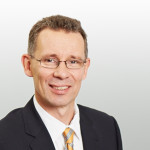 SOMETHING YOU MIGHT NOT KNOW
Campbell is a keen printmaker, having exhibited in many Sydney galleries and the National Gallery of New Zealand.