---
GILES RAFFERTY, Corporate Communications and Media Advisor
---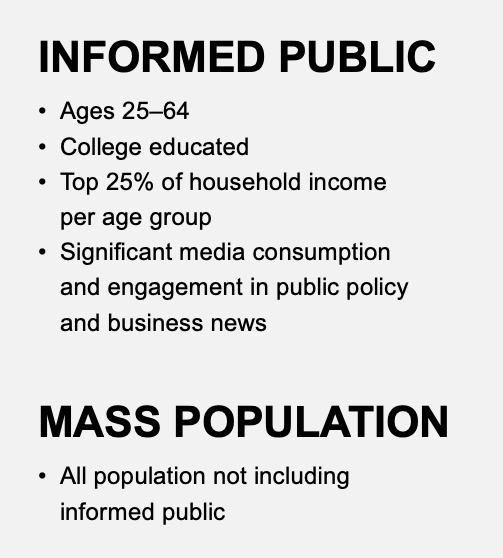 Australian's don't trust business. This is a key finding of the Edelman Trust Barometer, published on 19 February, which has been measuring levels of trust in business, Government, the media and NGOs for the past 20 years. It will be little comfort to Australian business leaders to know that Australians don't trust those other institutions either.
The findings in Australia are aligned with those globally although Australia recorded its highest trust gap ever, at 23 points, between the more trusting informed public on 68 points and the mass population, who are less likely to trust their institutions to do what is right, on 45 points.
A supplementary study, carried out post the catastrophic 2019/20 bushfires season, showed that trust among the informed public has been eroded. It fell from its all-time high of 68-points to 59-points, a 9-point decrease in just three months, while distrust amongst the mass population remained stable.  It is little surprise then that the environment tops the list of worries for Australians, with bushfires, the drought and global warming contributing factors.
Australians also cite unfair and unequal treatment of stakeholders as key reasons for declining trust in business. Ninety-one per cent of Australians believe that stakeholders other than shareholders are most important to long-term company success, while over half (59%) believe that business serves the interests of only a few. One piece of good news is that almost three quarters of Australian's believe Companies can do well and do good.
---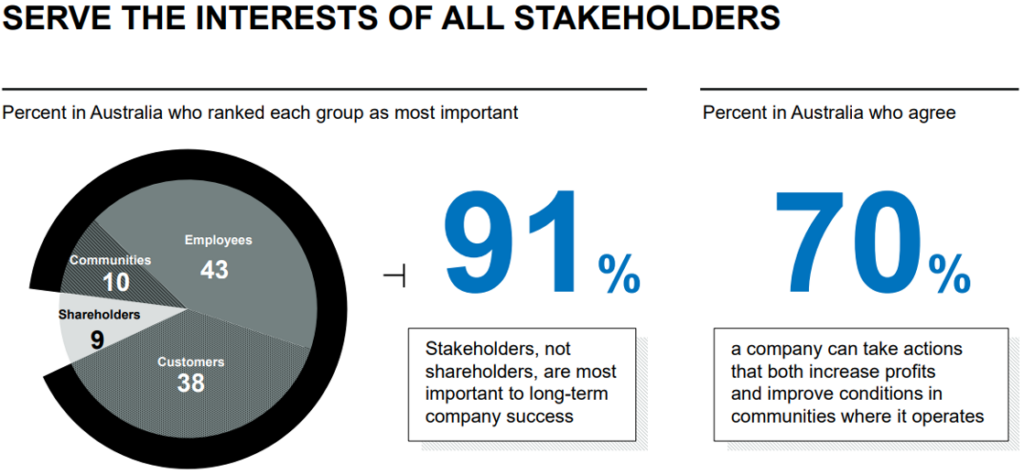 ---
And for Australian businesses there is another silver lining. They may not be trusted but they are, at least, perceived to be competent, something the Government, the media and NGOs fail to achieve. The problem is the cloud that goes along with this silver lining is that Australian businesses are not perceived to be ethical, only NGOs achieved that, while the Government and media are viewed as neither competent or ethical.
---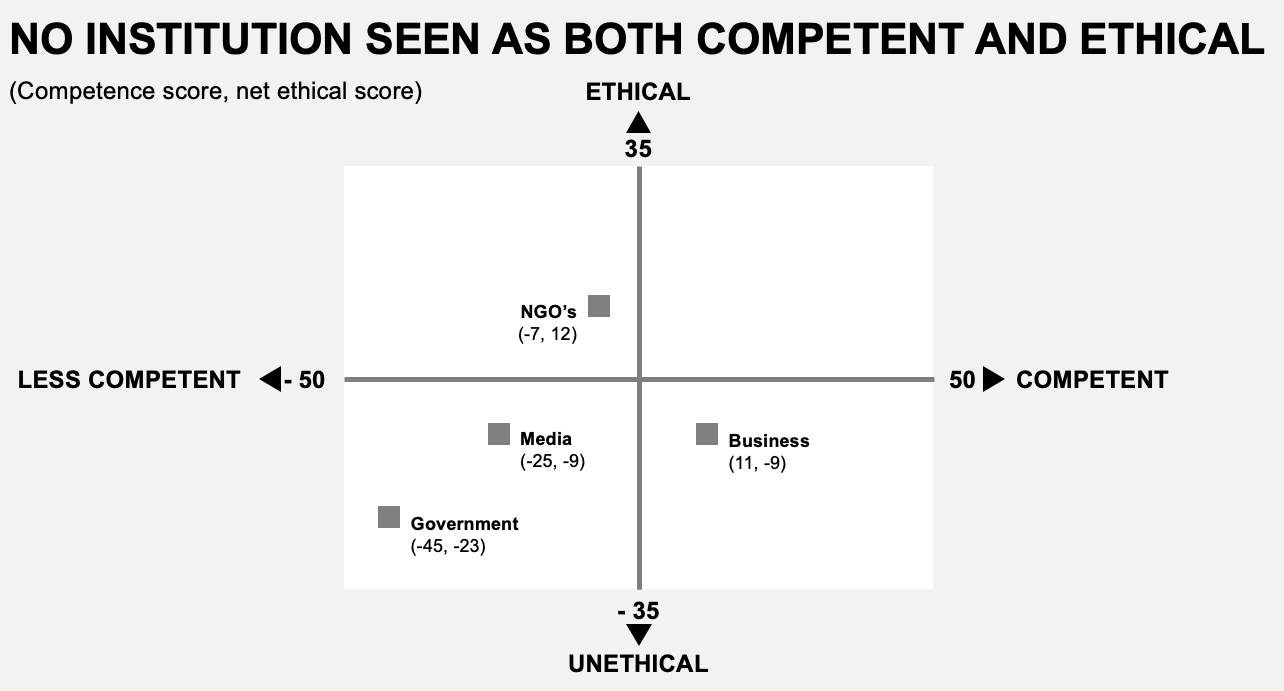 ---
The Edelman data reveals that trust is built on these two key factors, competence or the ability to get things done and ethical behaviour or doing the right thing and working to improve society.
The analysis also shows that ethical drivers are three times more important than competence when it comes to building trust. As part of the global study, 40 major companies in three different markets were tracked and it was discovered that ethical drivers such as integrity, dependability and purpose drive 76 per cent of the trust capital of a company, while competence accounts for only 24 per cent.
---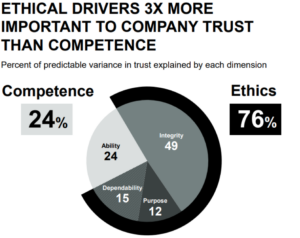 ---
Alongside acting ethically, leadership is key to earning trust. Eighty-six percent of Australian employees think it's important that their CEO speak out on societal issues such as training for jobs of the future, diversity and ethical use of technology. While over three-quarters of Australians believe CEOs should take the lead on change rather than waiting for government to impose it, increasing 13-points from 2018.
---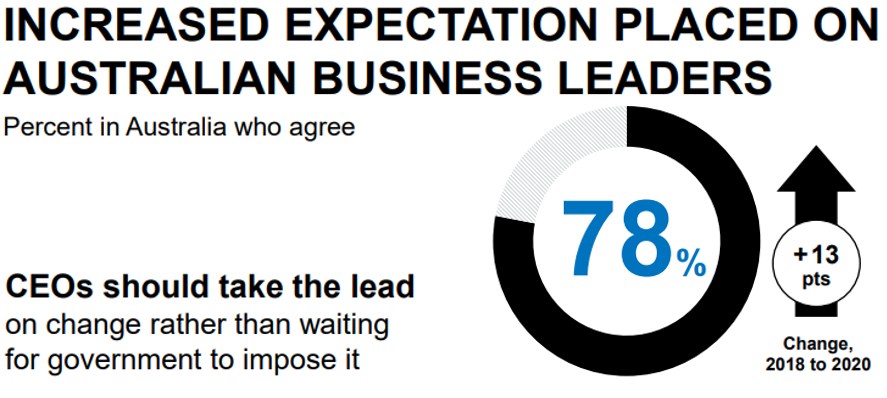 ---
With trust in key institutions at such a low ebb and companies being perceived as lacking a strong ethical foundation it is more important than ever that Boards and CEOs build a culture that drives ethical behaviours across the organisation. It is also important that CEO's take the lead, and are seen to take the lead, on living their company's values and taking a stand on the social issues that matter to their stakeholders.
At FIRST Advisers we have built our Purpose Communication programs to ensure a company's core purpose is well communicated, both internally and externally, to drive ethical behaviour in support of a company's reputation and long term value creation. We also use corporate purpose to help identify the social and community issues a company should engage with so that, when the core skills within the business are deployed to support them, they add the greatest social value.
Being perceived as competent is important to a business's success but, as the Edelman data shows, being seen to behave ethically is critical to establishing trust with all stakeholders and to delivering long term value.