Bob Lawrence
Senior Adviser, Government Relations
Bob Lawrence calls on 50 years experience in and around Australian media and politics, most recently as a Policy Adviser to the O'Farrell Government in New South Wales.
Bob commenced his career with the ABC News Department as a Radio and Television Reporter, producer, editor and political and finance reporter. He joined the ABC support team for the National Broadcasting Commission of Papua New Guinea for two years as part of the transition period covering PNG independence. He retains a strong interest in Pacific Affairs.
Bob returned to Australia to work at Australian Associated Press, later moving to Sydney to work for their AAP-Reuters Economic Services division. He rose to become Deputy Finance Editor in a career that saw him reporting on most ASX 300 companies and a myriad of mining and energy companies.
Bob has worked as Media and Policy Adviser to six Federal and State Government Ministers, has a strong understanding of government affairs and a diverse range of political contacts across Australia. Bob worked at the head offices of the Liberal Party, National Party and UK Conservative Party in campaigns over the past 40 years.
He spent a decade as Director of Public Relations with the NSW Farmers' Association promoting rural issues in liaison with the media and his government contacts. Bob also managed the Sydney offices of public relations consultancies Michels Warren and Field Business Services and handled a variety of difficult issues for clients of the former Jackson Wells consultancy.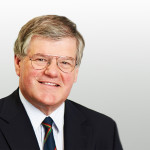 SOMETHING YOU MIGHT NOT KNOW
History, politics and red wine have been Bob's long term passions underscored by a large collection of relevant books and bottles.
Publications
Five historical monographs:
A Short History of the Pacific Islands Monthly magazine (2019)
"From Eden to Windsor Castle – the Amazing Story of Sir Oswald Brierly" (2017)
"On a lagoon near Coraki" The history of Main Camp Station and the tea tree oil industry (2006)
"The more they remain the same – A Concise History of Farmer Organisations in NSW" (1997)
"Benjamin Boyd – stock broker, adventurer, pastoralist, parliamentarian and cannibal victim" (1992)